Ziebloc TM
Ziemex designs heat exchangers with very strong compactness and allowing a cleaning of the whole exchange surface.
Besides 4 doors on each sides, the specific and flexible exchange surface allows a very good resistance against fouling.
The circuit can be totally smooth, without any contact point between the plates. Retention effect is therefore equal to zero.

The gap can be more than 20 mm.
Thanks to the opening doors, inside cleaning is very easy and easy to control (see picture).
These heat exchangers can be made cladded, in Stainless steel, UB6, Titanium, Hastelloy, Nickel, with painted carbon steel or SS frame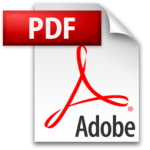 Download for more information!