Historique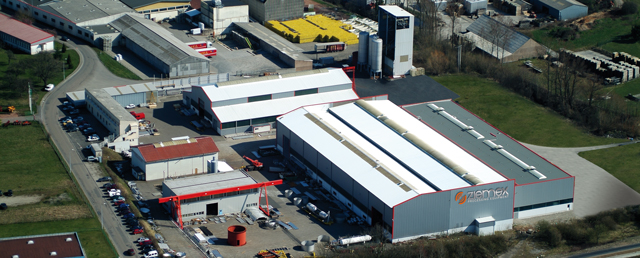 EXPERIENCE AND INNOVATION
Established in 1957, specializes Ziemex, from its beginnings in the stainless steel boiler and heat exchange.
Ziemex designs and produces equipment for high capacity with high added value, type reactors, columns and fermenters, heat exchangers, welded plate, condensing skids, destination chemistry, fine chemistry, green chemistry, bio-industries, food processing, breweries, pharmaceuticals, leaders in all of these segments, and across the world.
Ziemex carries on in his Sarre-Union's facility, 70% of its turnover from exports.
Our equipment's are made with utmost care, according to the construction process more efficient and advanced techniques.
This tradition at Ziemex is the basis for our success since the founding of our company in 1957. Our standard of quality was and still is the reason for our company ranking top of the league in the market. This position is backed by the experience gathered from half a century of plant engineering all over the world.
We advise and support our customers around the world from the very first developments stage of a project up to the commissioning and beyond, throughout the entire service of the plant.
We implement complete turnkey plants. Our customers benefit from the economic advantages of having a single contact partner from the design up to the implementation and commissioning.