Design Department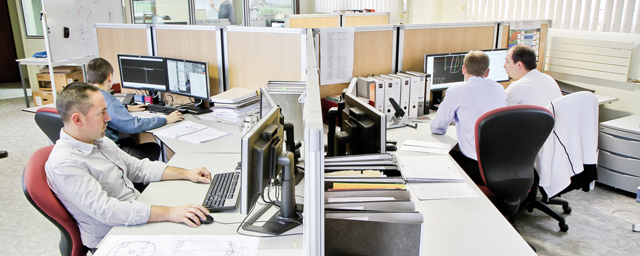 Design and engineering
We can fall back on decades of experience in the design and manufacturing of equipment for the storage and handling of liquid and solids products as well as in heat exchange processes.
Manufactured to meet highest demands…
… In industrial processes.
At our production plant we manufacture equipment made of stainless steel, Duplex, Nickel alloys, Incoloy, Hastelloy®, Titanium and Aluminum in sizes ranging from 100 liters to 600 m3. The vessels diameters measures up to 6.8 meters, they are up to 30 meters in height and weight up to 100 tons. For larger dimensions we manufacture the vessels directly on site using a mobile production plant which has been specially designed and built for such applications.
We supply every piece of equipment required
For liquids we manufacture fermentation and storage tanks, reactors, condensing units, heat exchangers and the insulation of these units.
For solids, we produce complete silo plants, homogenization and mixing silos with degassing, drying and cooling silos as well as plate heat exchangers.
We implement complete plants
The turnkey plant: this is where we take care of everything. Benefit like all customers around the world from our experience in the design and construction of complete plants for processing and storage of liquid and bulk material. We realize your plans in a turnkey project fully equipped with the materials handling equipment, storage possibilities, filtration, automation, load cells and the necessary safety devices
A network for INNOVATION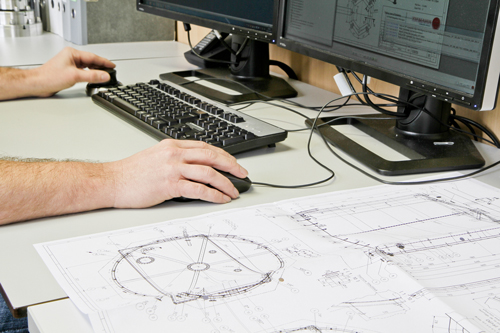 Everything we design and develop is aimed to make our customer's production processes more economical, more efficient and safer.
In our design and engineering department we consequently optimize the production methods for our plants and equipment on an ongoing basis. In this process we are supported by state of the art computing and design software and a networked CAPM system.
Our project managers advise and support our customers around the world from the very first developments stage of the project up to the commissioning and beyond, throughout the entire service of the plant.
Thanks our latest mechanical calculation software we optimize our designs to find better compromise regarding vessel thicknesses
Our finite elements CFD software can solve many problems when standards calculation cannot meet customer's requirements.
Our mechanical calculation software : SICAP, Ansys (CFD)
Our Drawing software: Autocad, Inventor 3D